Skip to Main Content
It looks like you're using Internet Explorer 11 or older. This website works best with modern browsers such as the latest versions of Chrome, Firefox, Safari, and Edge. If you continue with this browser, you may see unexpected results.
Evaluating Web Sites
Be careful to evaluate your sources using the following criteria:
ACCURACY
Who wrote the page?
Is contact information for the author(s) available?
What is the purpose of the Website?
AUTHORITY
Who published the document?
Check the domain (.edu, .org, .com).
Does the author list any credentials?
OBJECTIVITY
Determine if any bias exists (i.e. is this an advertisement, or an organization with a motive?)
What are the goals of the Website?
CURRENCY
When was the Website published?
Are there any dead links?
Is the content outdated?
COVERAGE
Are the links relevant to the topic?
Do you need any special software or a paid subscription to view the information?
Suggested Websites
American's Career InfoNet

America's Career InfoNet (formerly America's JoBBank), a career resource library consisting of career information, labor market information and occupational descriptions.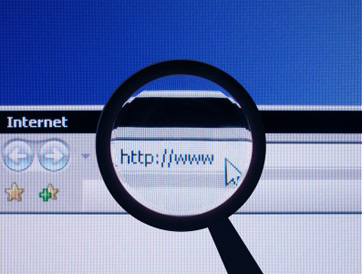 Suggested websites to help with career planning.
Career Center - University of California, Berkeley

Career Center on the Web. A resource center that provides job and internship search tools, additional links on career information and links to colleges and universities.

Career Guide to Industries

Career Guide to Industries tells you about: Occupations in the industry, Training and advancement, Earnings, Expected job prospects, Working conditions.


Exploring Career Information

Exploring Career Information

Job Hunters Bible

The official site for the book, "What Color is Your Parachute."

JobStar Central

Considered one of the best places to begin a job search. A library-sponsored guide to job search resources on the Web. Contains a salary information section with connections to over 150 salary surveys. Also has a resume section with examples, and includes extensive listings of employer telephone hotlines, local career centers, libraries and job search events.

MonsterTrak

Monster's general career guidance site—Rio Hondo College Code (Career)

Occupational Information Network (O*Net)

U. S. Department of Labor Employment & Training Administration links and more regarding career success.

Occupational Outlook Handbook

the Occupational Outlook Handbook tells you:
The training and education needed, earnings, expected job prospects, what workers do on the job, working conditions.

Wall Street Journal - Careers

Comprehensive career information